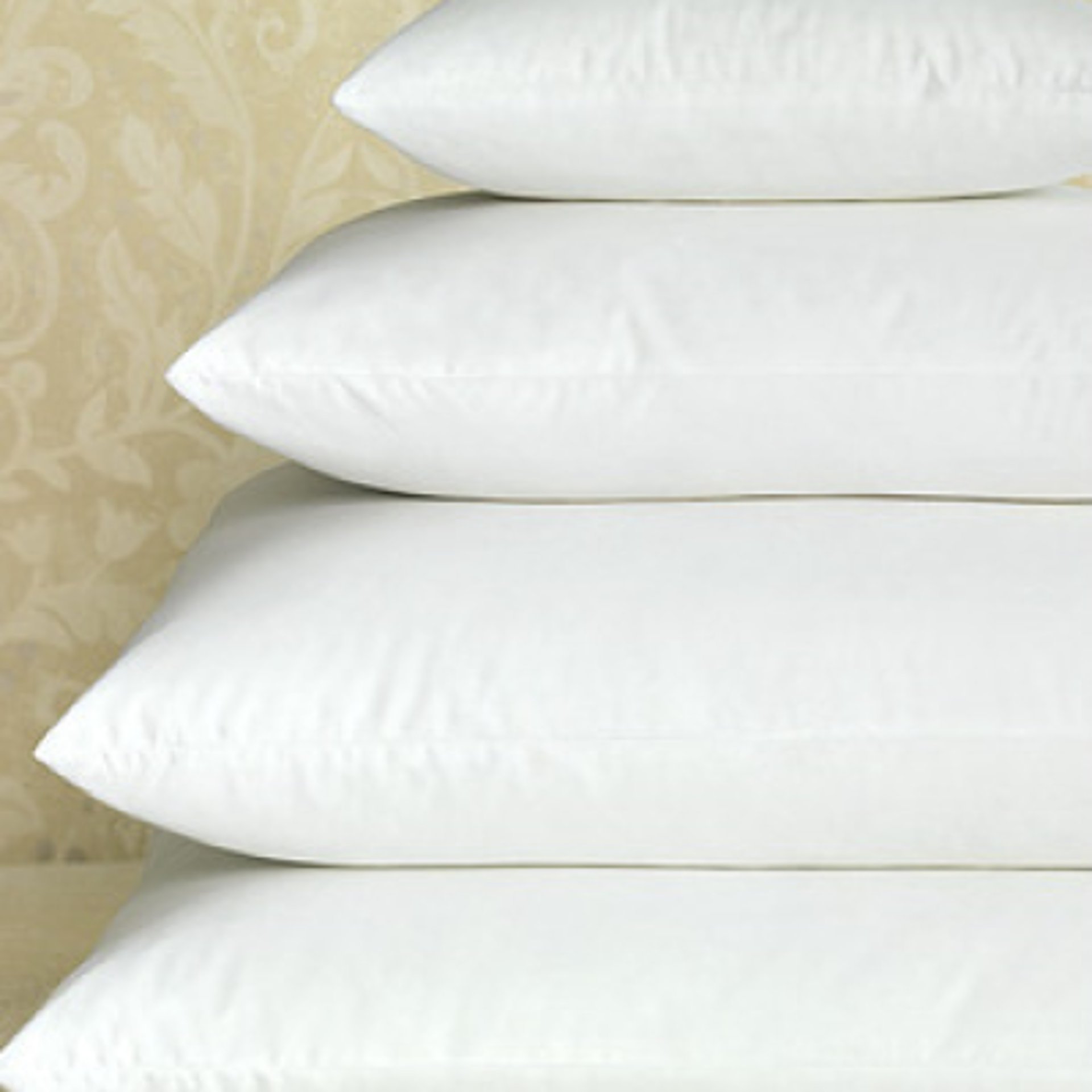 Suiteness BlogOur Favorite Hotel Pillow MenusWritten by Kyle KillionPublished April 19, 2016
The only place to book connecting hotel rooms and suites. Here's how.
Our Favorite Hotel Pillow Menus
While booking a trip or a weekend getaway, key questions that come up are When and Where? Although choosing the perfect destination is exciting, have you ever considered what type of pillow would best suit your needs for a perfect night's rest? Each of the stunning luxury hotels that you can book through Suiteness provides an an array of pillow options – from soft to firm pillows so guests can personalize their hotel experience!
Down Pillows
Downs are lightweight and soft-as-a-cloud, and is the most luxurious of all filaments. The fluffy undercoat beneath geese and duck feathers are expanded and intertwined to form air pockets. These air pockets allow the pillow to cup your head comfortably to provide a perfect resting spot for your head. Several Suiteness hotels provide a wide selection of pillows, like the The Presidential Strip View Suite: Four Seasons Hotel Las Vegas that provides Down Pillows and Hypoallergenic upon request.
Hypoallergenic Pillows
Guests who have allergies or sensitive skin should consider the Hypoallergenic Pillow. Hypoallergenic Pillows include Down Alternatives, Synthetic Fill, or Foam. Down Alternatives are made of synthetic or natural fibers, which mimic the luxurious loft of the Down pillow. Synthetic Fills like polyester provide gentle support for the head and neck and allow for a comfortable night's sleep. Foam consists of a dense, sponge-like material, allowing the head and neck to be grounded comfortably. This choice is best for guests who would like a firmer pillow. The Presidential Suite: The St. Regis New York for instance, provides foam pillows and hypoallergenic pillows.
Goose Down Pillows
Down/feather mixes tend to be more economical than all-down pillows. If a hard pillow is what a guest desires, then they should look for pillows that contain feathers that provide more firmness and excellent support for the head. For a softer pillow, select one that contains more down. The Apex Suite: Mandarin Oriental Hotel Las Vegas and The Specialty Suite- The Grand Suite, St. Regis New York provide both options of softer or harder pillows.
Regardless of how long your mini getaway is, you deserve the best experience. Next time think about what kind of sleeper you are. Do you like softer pillows or firmer pillows? Luxury hotel suites on Suiteness provide only the best options for guests. Remember to check out their pillow menus and you will surely sleep as if you were at home!