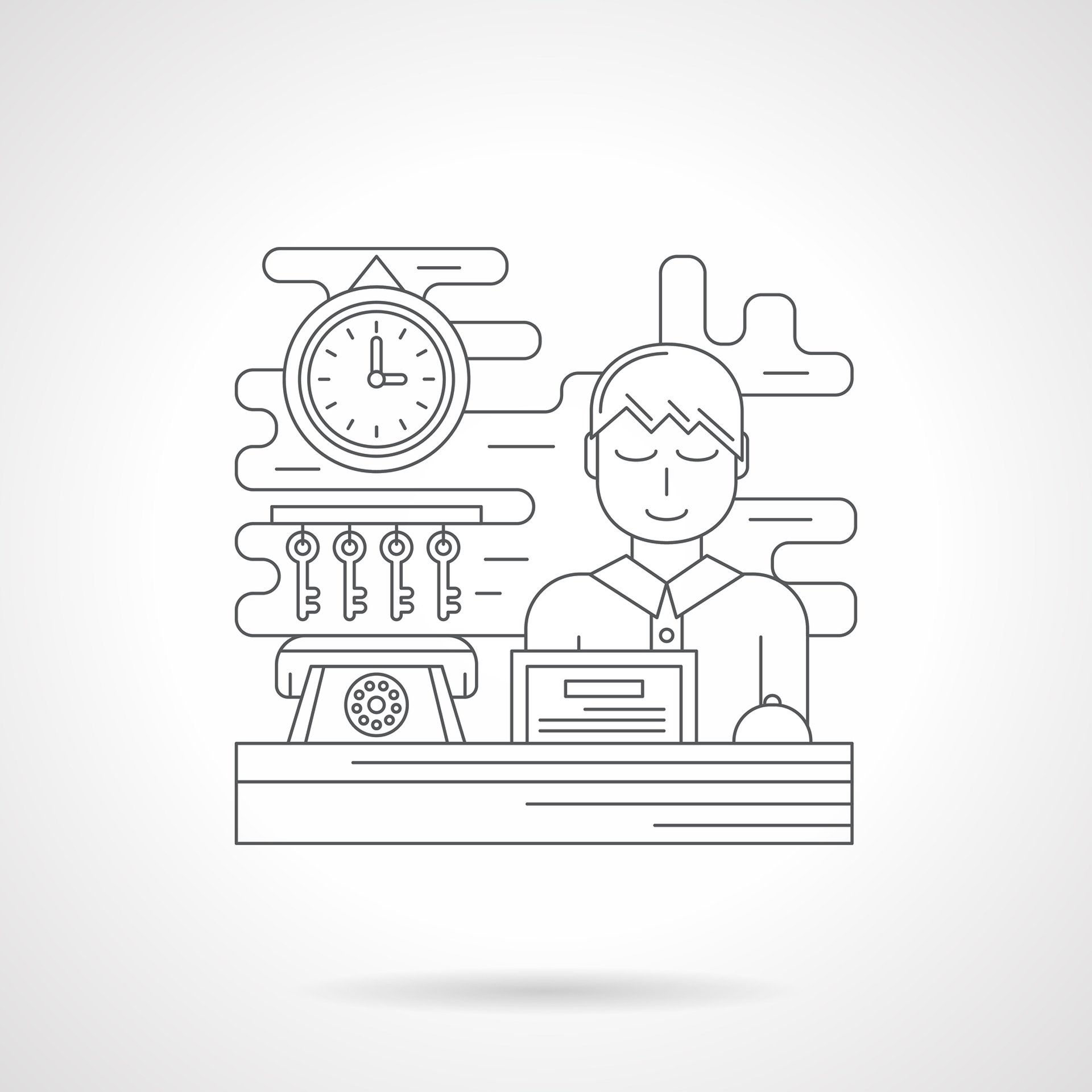 Suiteness BlogHow a Concierge Service Can Make Your Trip BetterWritten by Divya MulanjurPublished July 13, 2017
The only place to book connecting hotel rooms and suites. Here's how.
A concierge is an expert in the industry, with insider knowledge and even partnerships and contacts that help you with anything from getting a seat at a high-end restaurant to finding tickets to a sold out show. As the hospitality industry has involved, so has the concept of concierge service. An in-house hotel concierge can help, but an independent concierge service isn't tied to a specific brand or interested in promoting solely those activities that align with the hotel.
Then there are websites like Suiteness that offer complimentary concierge service to everyone who signs up on the website. A Suiteness concierge is an independent agent who functions as your "friend in the know" when it comes to booking your trip, enhancing your stay with special experiences and getting you the best suite deal when you travel.
Benefits of Using a Concierge Service When you Travel
Ever been treated like a regular at your favorite restaurant, bar or nightclub? When you work with an independent concierge, you're VIP. You get assistance with everything from pre-planning and booking a suite to a post-stay wrap-up. A concierge can tell you which suite is the best at that hotel; if it's too close to the elevator or has a great view. Common requests that a concierge receives include early check-in, adding names to a reservation, limo transportation from the airport, dinner and restaurant reservations, and tickets to sold-out shows, amongst others.
"Cassandra & Alexandria have been great in following up and answering questions. It seems that they work 24/7 because no matter what time I email them, one of them gets back to me immediately." – Customer Feedback
But a concierge also has exclusive partnerships with the best names in town to ensure quality service and competitive pricing.  Say you've never been to Vegas before and don't know any promoters or ways to gain entry into a club, a Suiteness concierge can help you with access to VIP tables, have a host to meet you at the door, order bottle service, and more.
Request a Concierge For Anything
The right concierge can do more than open doors and make special events happen, though, you may think these requests sound outrageous, but they are easily handled by a skilled concierge. Here are some requests that the concierge team at Suiteness have expertly handled:
Rose petal arrangements in the suite when the guests arrive
Amazing experiences from behind the scene tours to helicopter rides
One client even requested — and received — a cut out of the birthday boy; it was waiting in the suite when they arrived
In fact, the one tip they have to offer is to never shy away from asking for something. Anything is possible, even same-day requests.
"One customer asked to arrange a Smirnoff Ice drinking game and wanted us to have Smirnoff Ice bottles hidden in the suite. Another unusual request we received was to have a bowl of M&M candies in the suite before the guest arrived – with all the red candies removed. We've pretty much heard it all and we try to do it all too", – Suiteness concierge team.
Concierge Use Continues to Increase
The Suiteness concierge team reported that about 50% of Suiteness members speak with a concierge before booking a suite, and around 39% of them use it post-booking for trip-related requests. This is obviously a growing number as more members are realizing the value of using a concierge service and the entire gamut of things that they can help with.
"A lot of booking websites have customer support bots or algorithms that just can't give you the kind of personalized suggestions and tips that an actual human being can. While we are a highly data-driven company and our technology is the first of its kind in this industry, we also want to make sure we put the human element back in travel. Our entire concierge team are full-time Suiteness employees and these are actual people chatting with you and replying to your emails", says CEO and co-founder of Suiteness, Robbie Bhathal.
How Suiteness Concierge Service Helps Members Save Money
A concierge can point you in the right direction with insights and sometimes, insider tips. For example, something that the concierge team recommends to its members looking for a suite for say, 8 guests in Las Vegas, is to save by looking for two-bedroom suites that come with multiple queen beds and additional sofa beds. Some guests have been able to find a suite like that in a 5-star hotel for under $60 per person for a weekend stay by talking to the concierge. 
The Suiteness concierge team was asked what the best part about being a concierge is: "Making sure people have the best trips they possibly can is a rewarding experience. It is amazing when you see people who you have never met, leave Yelp reviews or tweet about you saying how you made a difference to their trip. We are a travel company with an almost 100% customer rating – that's not easy at all and most of that is because of the fantastic customer service that our guests receive."
Whether you're traveling across town for business or across the country for vacation, and you want to get the best price on stays, or have a few special requests or simply want to make the most of your trip, an independent concierge can help.