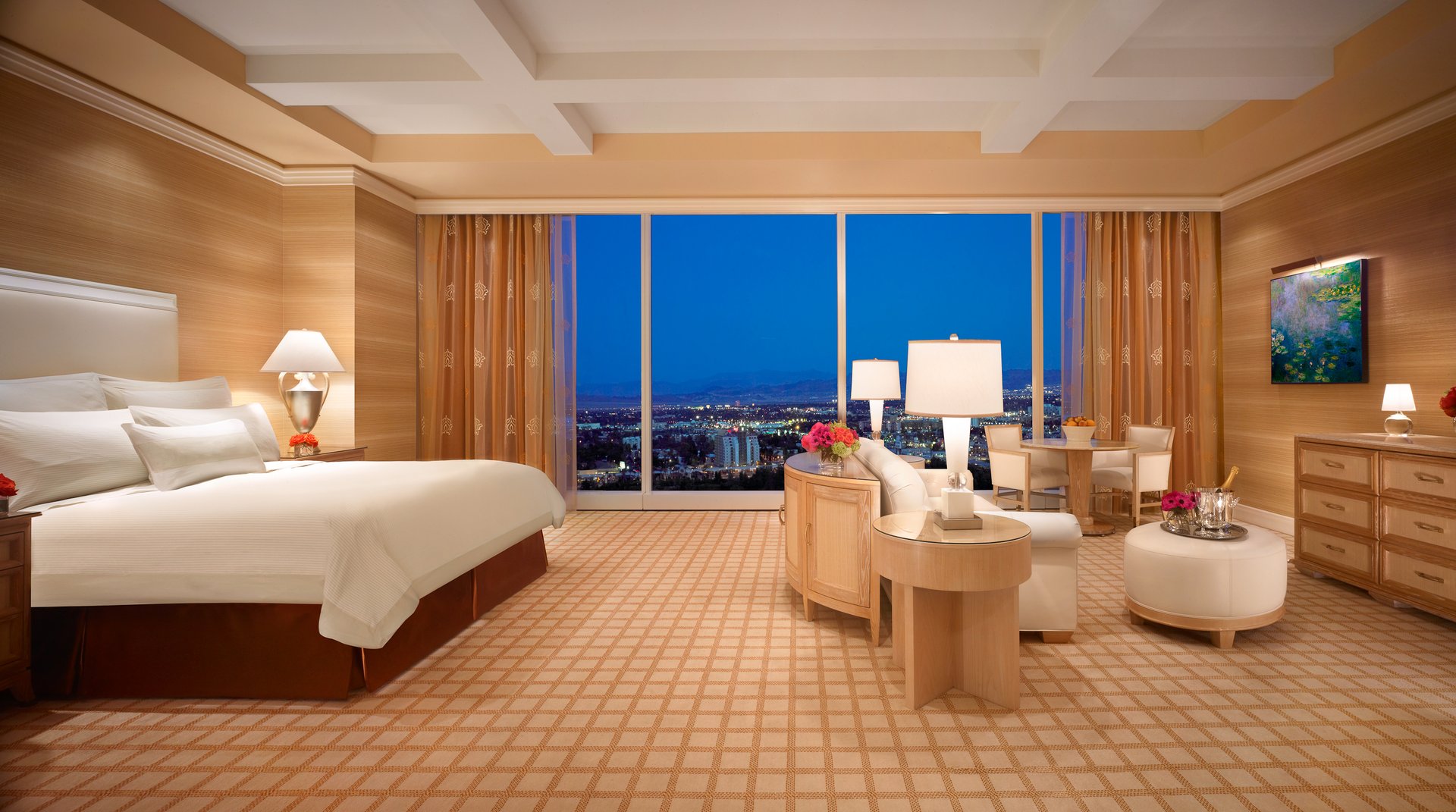 Suiteness BlogBest Hotels for Mother's Day BrunchWritten by Kyle KillionPublished May 9, 2016
The only place to book connecting hotel rooms and suites. Here's how.
A Mother's Day Brunch:
Mother's Day Brunch is the perfect way to start the day!With Mother's Day around the corner, why not treat your beloved mother to an amazing Mother's Day Brunch. The month of May rests happily resides in the best season to travel: Spring.  A few of Suiteness favorite hotels with the best brunches include Caesar's Palace, Hotel Bel-Air, Delano South Beach, and St. Regis Hotel New York.
Caesar's Palace:
Caesar's Palace provides exquisite amenities for their hotel guests. Whether you want to have cocktails at the pool or go to one of the casinos, there is never a dull moment in the palace! For the upcoming Mother's Day weekend, why not have a nice Sunday Brunch with your mother? Amongst the various restaurants Caesar's Palace offers, Serendipity 3 provides a delicious brunch 7 days a week to their guests. Serendipity 3, one of the great Las Vegas restaurants at Caesars Palace, serves fun and whimsical entrees and delectable desserts. Now serving brunch 7 days a week! Serendipity 3's setting is colorfully appealing to both adults and youths. Expect the pleasantly unexpected at this casual, quirky dining and drinking destination located just off the Las Vegas Strip near Caesars Palace's front fountains.Now you can enjoy brunch at Serendipity 3, 7 days a week! With food like The One & Only Las Vegas Strip Steak Sandwich or the Bigger Than Your Head Pancakes, why would you want to eat anywhere else? Brunch runs from 9am – 2pm daily.
Hotel Bel-Air:
Hotel Bel-Air provides an array of luxury activities such as Spas and Saunas, but they also provide an exquisite menu or breakfast, lunch, and dinner. After a peaceful night's rest, wake up and check out Hotel Bel-Air's Sunday Brunch. Enjoy a beautiful setting, with a relaxed atmosphere and varied menu, featuring something to satisfy all tastes. Come on in from 11:00 am – 3:00 pm and stay and enjoy live entertainment from 12:00 – 3:00 pm!
Delano South Beach:

Delano South Beach provides the perfect balance of relaxation and fun for your weekend! Enjoy the perfect tropical weather in Miami and check out the amazing shops nearby. When Sunday morning comes around, look no further than the hotel itself! Don't stress about finding the perfect place to take your mother for a Mother's Day Brunch. Take her to Delano's Bianca's restaurant. Bianca offers an innovative dining experience serving modern Italian fare. The unique indoor/outdoor dining area features a stylish and sophisticated interior design reflecting its light and fresh offerings. Chef de Cuisine Jason Bamford's simple yet savory cuisine includes signature dishes such as the Steak Tartare with lavender and bone marrow, Handmade Tagliatelle with seasonal truffles and cream, and favorite Big Eye Tuna Pizza.  The menu also boasts additions including Coal Fired Octopus, Grilled Rack of Lamb, and Cocoa Ravioli. Bianca is open for breakfast, lunch and dinner, seven days a week and serves a full buffet brunch on Sundays.
St. Regis Hotel New York:
St. Regis Hotel New York offers an elegant experience all around. Although the city of New York offers a variety of great food eateries, make sure to check out their Astor Court Brunch first. Start Mother's Day in the beautiful Astor Court. Astor Court at The St. Regis New York presents stylish dining under exquisite raised ceilings. Open daily for breakfast, lunch, afternoon tea and dinner, Astor Court offers a selection of the city's most tantalizing appetizers, entrees, sides and desserts. So before checking out, have a great Mother's Day Brunch with your loved one!