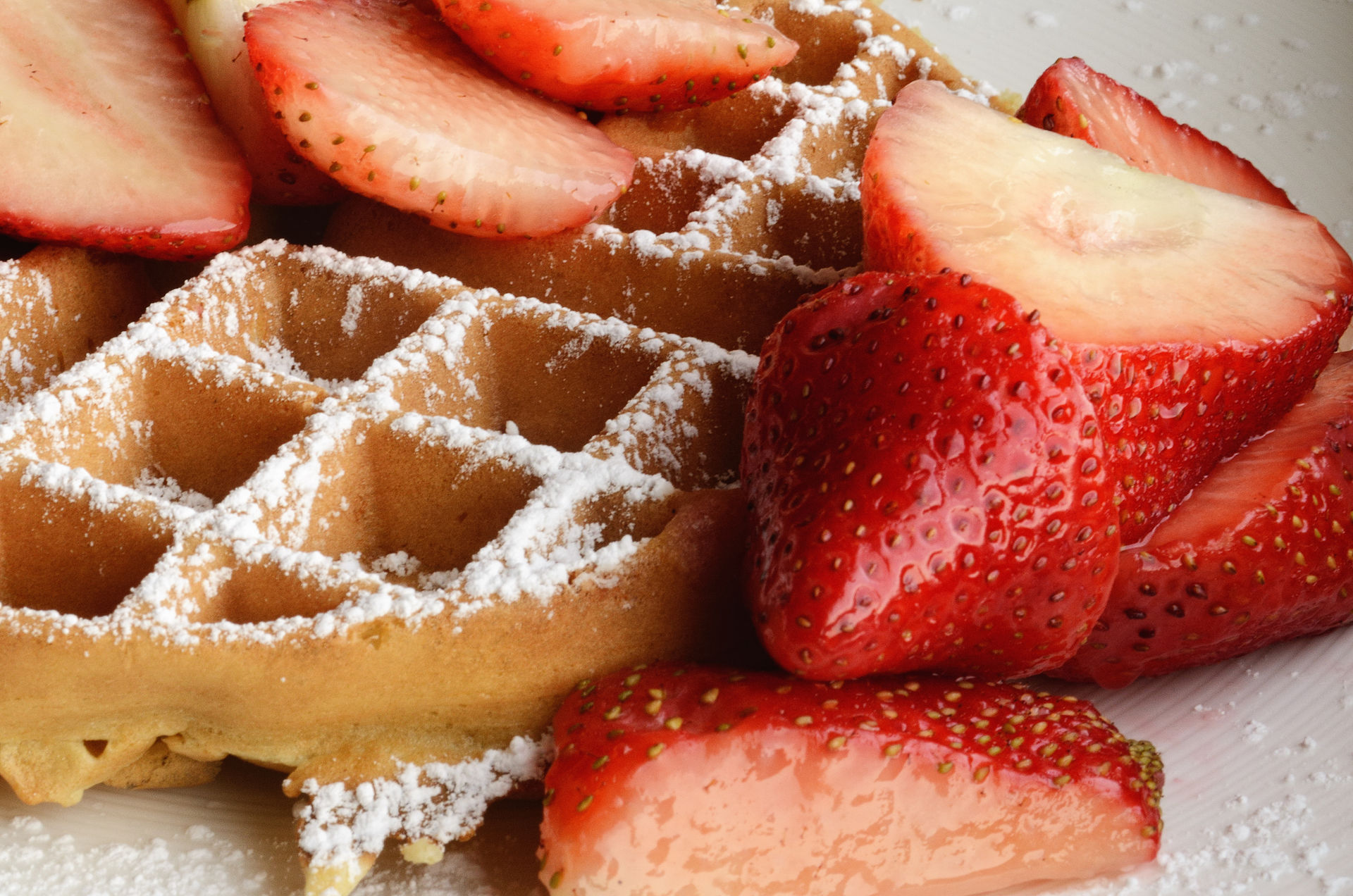 Suiteness Blog7 Amazing NYC Brunches You Must Try Right NowWritten by Divya MulanjurPublished April 19, 2016
The only place to book connecting hotel rooms and suites. Here's how.
 7 Great NYC Brunches You Must Try Right Now
Whether your ideal brunch includes traditional options like eggs and French toast or something a little different, New York City has you covered.  The Big Apple is one of the most diverse cities in the world, and all of the different cultures represented by these restaurants offer their own innovative twists on this hybrid meal.
BeeHive Oven Biscuit Cafe
Brunch gets a Southern makeover at BeeHive Oven Biscuit Cafe.  The owners, both natives of Austin, Texas, have designed a menu that will transport you straight to the Lone Star State.  After all, you can't get more Southern than grits, fried okra, collard greens, and fried chicken with mushroom gravy.  Everything served at this Brooklyn restaurant is made in house, to ensure that your taste of Texas is as fresh as possible!
Petite Abeille
Check your calendar – if your birthday falls on a Saturday or Sunday, you'll be treated to unlimited mimosas at Petite Abeille.  This Belgian restaurant, with locations in Stuyvesant Town and Chelsea, provides simple yet satisfying brunch options in a quaint environment that features gingham tablecloths and chalkboard menus.  Waffle lovers will be particularly pleased, as the menu offers seven types of Belgian waffles.  Egg enthusiasts will also have plenty to choose from, between omelettes, croques, and benedicts.  
La Contenta
At La Contenta, chef Luis Arce Mota taps into his Mexican roots and French culinary training to create unique dishes that combine elements of both cultures in a rustic setting complete with unfinished wooden tables.  This dual influence is evident in dishes like the Poblano Benedict, with poached eggs, poblano sauce, and queso fresco.  La Contenta also offers innovation in its cocktails, which include ingredients like prickly pear puree.
Ringolevio
Enjoy one of the best NYC brunches at Ringolevio!  This Mediterranean restaurant features a large menu with treats like handmade pasta, smoked salmon sandwiches, and French toast kabobs.  Ringolevio is also a bargain – all entrees are $14 or less.  Ringolevio also makes a conscious effort to give back to its Greenpoint/Williamsburg neighborhood.  You'll enjoy your meal surrounded by work from local artists, on tables made from reclaimed wood that once served as a bowling alley.  
Bea
If you're looking for the ultimate bottomless brunch experience, head to Bea.  At this new-American restaurant, all the food and cocktails that you can consume in two hours are yours for just $45.  Come with a group and take advantage of this deal to try everything on the menu, like the brioche French toast with nutella and bananas, and the sauteed asparagus with king oyster mushrooms and white truffle oil.  If you have children under ten, bring them too – they'll get to enjoy one of the best NYC brunches for just $12!
House of Small Wonder
Japanese and American influences collide at Brooklyn's House of Small Wonder.  At this restaurant, you'll encounter a menu that includes classic brunch items, like croissant French toast and potato gratin, alongside other dishes with a distinct Japanese flavor.  If you're up for something a little different, you'll have interesting options like vegetable udon topped with a sunny side up egg, or grilled salmon with daikon and miso!
Foragers Table
If you're willing to spend a little more for a great brunch, check out Foragers Table.  Here you'll find a sumptuous dishes such as orange blossom ricotta pancakes and a smoked salmon tartine with escarole and pickled shallot.  What's more, Foragers Table provides some of the freshest food you could ever find, short of growing it yourself.  The restaurant has its own farm in upstate New York, which provides eggs and some produce, and all additional items come from other small farmers, so you can be sure that your meal is made with the highest quality ingredients available.