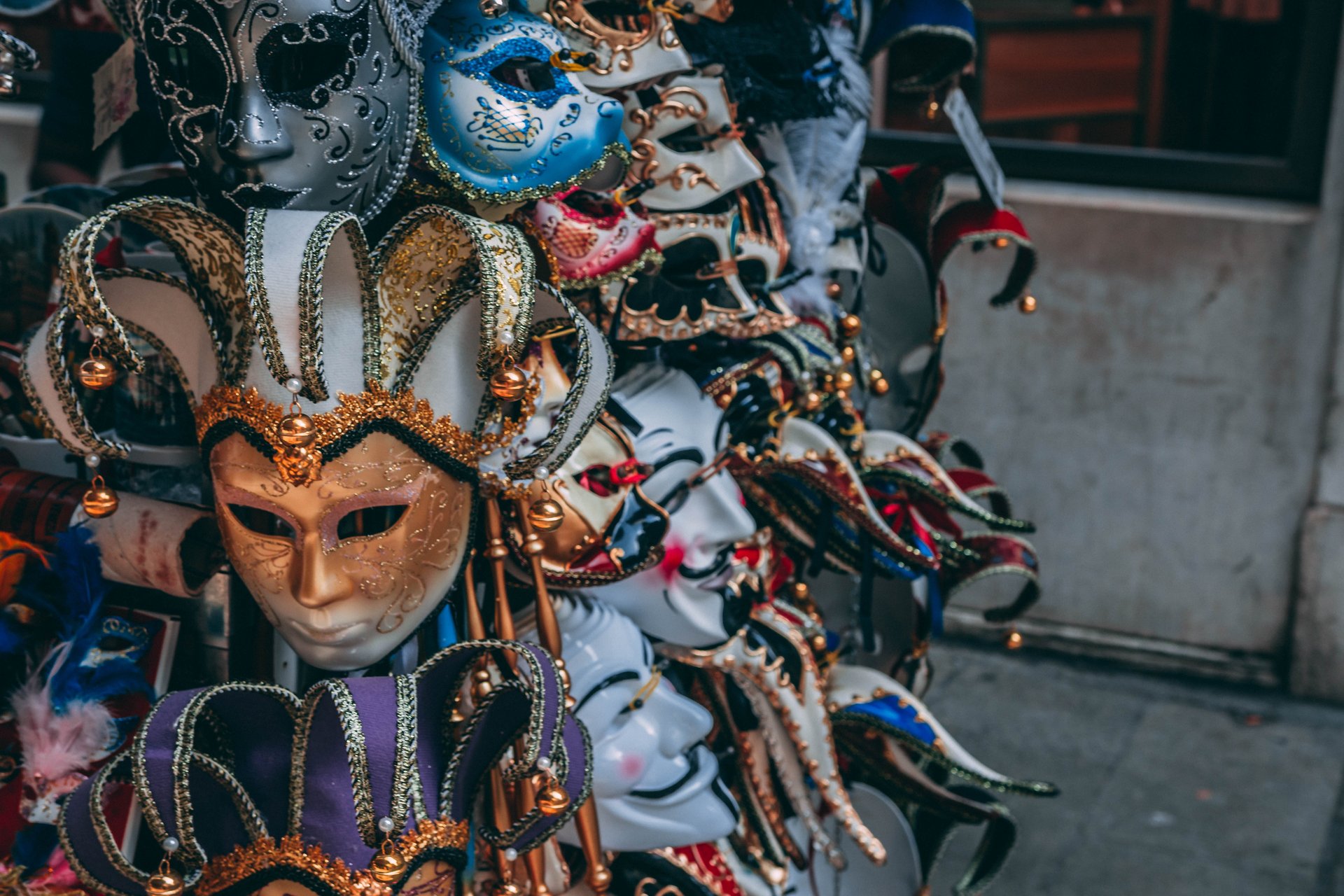 Suiteness Blog6 Tips To Enjoy Mardi Gras With Friends in New OrleansWritten by Divya MulanjurPublished January 24, 2019
The only place to book connecting hotel rooms and suites. Here's how.
6 Ways to Maximize Mardi Gras Fun in New Orleans
If you're heading to New Orleans for Mardi Gras with a group of friends this year, get ready to party, be adorned in beads and let the good times roll!
The only little challenge? With the crowds, drinking, and festivities, the city can quickly feel overwhelming for a group that's trying to stay together. That's why it's so important to plan in advance, especially when it comes to restaurant reservations and sightseeing at the big attractions.
Here are a few insider tips for making your group trip to the Big Easy a bit, well, easier.
1. Check in Friday, March 1 to experience all the festivities.
Mardi Gras is technically on Tuesday, March 5, but if you want to experience the entirety of the full five-day party, check in to your hotel suite on Friday. Hotel rooms with balconies along the parade route typically sell out up to a year in advance. That's why you should consider booking a connecting suite for you and your friends at a hotel right in the French Quarter or Central Business District, where you'll truly be in the heart of it all.
2. Watch the parades and eat like a V.I.P. at Lula Restaurant and Distillery.
For the biggest parades, you'll need to wake up and stake out your spot hours (or even days) in advance. Luckily many restaurants along major parade routes sell tickets so you can enjoy drinks and a meal and have somewhere to sit (and access to the bathroom — a big deal during Mardi Gras!) while you watch.
That's why you'll want to get your group tickets for Lula, a restaurant and distillery on St. Charles, where you'll all be treated like VIPs. The $45 to $55 price of your ticket includes access to a private room with a view of the parade, a private cash bar, and an all-you-can-eat buffet so you can sample NOLA specials including Jambalaya, gumbo and king cake. Be sure to get your tickets now, or ASAP, as they are selling out quickly.
3. Try a king cake daiquiri at Flamingo-a-Go-Go.
King cake is served everywhere during Mardi Gras, but Flamingo-A-Go-Go, a lively and fun bar near the French Quarter, may be one of the few places serving king cake daiquiri. Plus, if you are looking to save a few dollars, they offer Mardi Gras happy hour specials whenever the parades go by.
4. Treat your crew to brunch at Commander's Palace.
After a weekend of celebrating and drinking, you'll be more than ready to take a seat for a relaxing group brunch on Sunday. Commander's Palace, one of the most iconic restaurants in NOLA, offers a jazz brunch like no other. (Be sure to call and make your reservations now, because this is a popular spot and will book up quickly.) Look forward to enjoying classics like turtle soup, catfish and eggs, Bloody Marys and bread pudding soufflé that's served, flaming, at your table.
5. Join a Walking krewe
If your dream Mardi Gras trip involves not just watching the parades, but participating in them, here's some good news. While most of the larger parades are put on by members-only clubs, your group can head to the Bywater neighborhood on Fat Tuesday (March 5). The Society of Saint Anne allows anyone to participate in their 'walking krewe' (krewe is actually an early nineteenth-century English spelling for 'crew') that marches to the French Quarter. Remember, Mardi Gras here is like Halloween, so be sure to dress up in costumes and get ready to get caught up in the excitement. Details about a meeting point will be revealed at a later point (keep checking back here for details) but plan to get there by about 8 a.m. if you want to join in.
6. Get some culture at the New Orleans Museum of Art
By Sunday, if you are ready for a break from celebrating, spend some time away from the French Quarter at the New Orleans Museum of Art and sculpture garden. Look out for exhibits featuring the best blend of French and American art you'll find, plus get some fresh air at the sculpture garden. It showcases over 60 sculptures set in a serene landscape. For groups of 10 or more, you can score a group ticket rate, too.
7. Laissez le bon temps rouler!
You will hear a lot of this Cajun phrase, pronounced "Lay-say le bon tom roo-lay", tossed around during the parade. The phrase translates to 'let the good times roll' and captures the joyous, festive spirit of Mardi Gras. You can respond to it with 'Oui, cher!' or 'Yea, you right!' and you will fit right in.