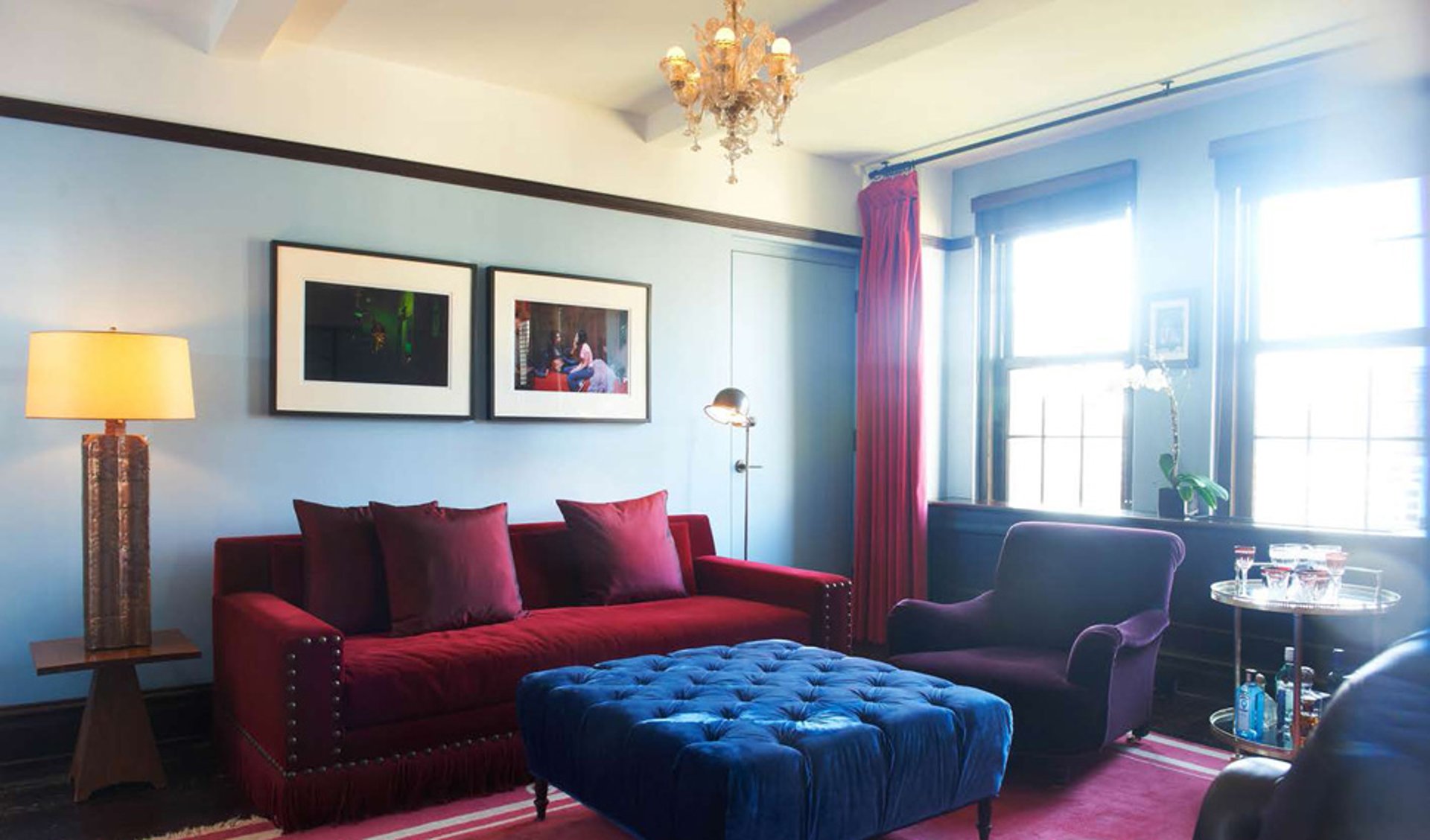 Suiteness BlogFamous Celebrity Stays On SuitenessWritten by Divya MulanjurPublished May 25, 2016
The only place to book connecting hotel rooms and suites. Here's how.
6 Famous Celebrity Stays On Suiteness
Hotels work long and hard to construct their image, and to advertise themselves as the epitome of luxury. But among perks like butlers, spas, and sports car rentals, there's only one thing that really signifies that a hotel has reached peak elegance: a famous celebrity guest.  After all, famous personalities have the money and clout to stay almost anywhere, and whatever hotel earns their business also earns a well-deserved boost in reputation.  Whether you're interested in following in the footsteps of celebrities as a fan or just trust their judgement, booking famous celebrity stays like these is always a good move. And now Suiteness makes it easier than ever to book a suite in one of these hotels online!
Gramercy Park Hotel, New York City
The Gramercy Park Hotel is steeped in celebrity history.  Legendary actor Humprey Bogart got married on the hotel's gorgeous rooftop terrace in 1926, and Babe Ruth was known to visit the hotel's bar from time to time.  Although it's been almost a century since these celebrity sightings, the hotel hasn't lost its appeal for famous faces.  Janet Jackson, Kid Rock, and Gossip Girl actor Chace Crawford have all been seen at the hotel in recent years.
The Carlyle, A Rosewood Hotel, New York City
The Carlyle has been a popular choice for celebrities throughout its 85-year history, but it is most famous as the site of President John F. Kennedy and Marilyn Monroe's secret rendezvous.  The lovers relied on the hotel's top-notch security team, as well as the discretion of the staff, to keep their meetings under wraps.  Today, the hotel continues to cater to celebrities, albeit in a less exciting manner – Tom Cruise and Katie Holmes were seen here for a tea party with their daughter Suri a few years ago.
The Langham, London
As one of the largest and grandest hotel in London, The Langham has played host to many important people over the years and is one of the most preferred famous celebrity stays in London.  Writers such as Mark Twain and Oscar Wilde frequented the hotel, and so did Diana, Princess of Wales during the 1990s and 2000s.  The hotel is also located directly across from the BBC building, so it's a common pick for famous personalities who are scheduled to make an appearance at the world-renowned studio.
Caesar's Palace Hotel & Casino, Las Vegas
Caesar's Palace Hotel & Casino earned ultimate bragging rights in 2008 when presidential candidate Barack Obama stayed here several times during his campaign.  Apparently, he was so impressed that he booked a room again in 2009, and his 22,000 square foot suite came complete with a private pool!  Caesar's is also where Jennifer Lopez and Marc Anthony renewed their wedding vows, and it's also been the location of parties hosted by the likes of Kim Kardashian, Paris Hilton, and Nicole Richie.
L'Ermitage Beverly Hills, Los Angeles
Los Angeles is the celebrity capital of the world, so many of the city's hotels are considered famous celebrity stays. L'Emeritage Beverly Hills, located in a peaceful, residential area, is known as one of the most private of these celebrity haunts.  In fact, it's a popular place for famous people, such as Michael Jackson and Liz Taylor, to go to recover from plastic surgery.  The hotel has also appeared in several Hollywood movies, like Julia Roberts' Full Frontal.
Delano South Beach Hotel, Miami
From Beyoncé and Sandra Bullock to Matthew McConaughey and Chris Rock, Miami's Delano South Beach Hotel is a Florida hot-spot for celebrity sightings.  Queen Latifah, Sean Paul, and Ludicrous have all performed here as well.  Basketball fans should pay special attention to the hotel bar, as it's known as a frequent hangout for members of the Miami Heat.