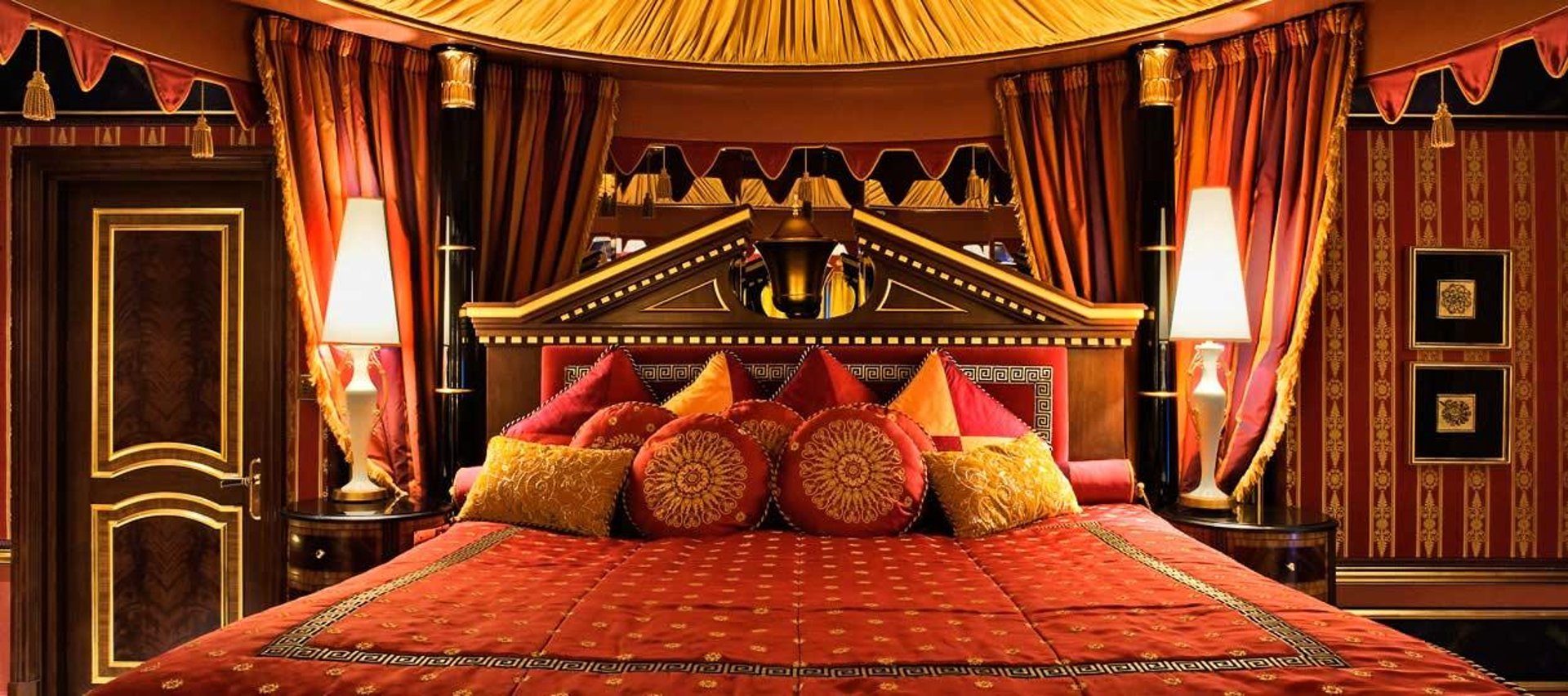 Suiteness BlogOur 5 Favorite Suite AmenitiesWritten by Divya MulanjurPublished May 11, 2016
The only place to book connecting hotel rooms and suites. Here's how.
Our 5 Favorite Suite Amenities
When you book a suite at a luxury hotel, the price you pay covers far more than a sturdy roof over your head and a comfortable bed to sleep in.  Included in that sum is a wide variety of amenities that range from the strange to the unbelievable to the downright cool.  We're talking pet psychics, which are offered by the Hotel Monaco in Portland, Oregon, 24-karat gold iPads, available for guests of the Burj Al Arab Jumeira hotel in Dubai, and complimentary Porsche rentals at the Rancho Valencia Hotel and Spa in Rancho Santa Fe, California.  While these perks are certainly unique and exciting, the following suite amenities are absolutely essential for anyone looking to enjoy the ultimate luxury hotel suite experience.
Excursions
Despite all of the incredible in-room amenities that luxury hotels offer, it's worth your time to venture beyond the walls of your suite at least once during your stay.  Many hotel packages include exclusive excursions to local points of interest, and you can be sure that your off-site experiences will be equally as luxurious as the rest of your stay.  For instance, the Miami's EPIC 29 offers guests yacht trips to the hotel's private marina for deep-sea fishing!  Opportunities like that are a must for any traveler hoping to extend luxury past the hotel gates.
Spa Packages
Let's face it: No matter how luxurious the suite, travel is still sometimes stressful.  To avoid a small hiccup affecting the rest of your day, make sure your hotel package includes spa treatments!  Whether you take advantage of them alone or with the rest of your party, they're the perfect way to relieve stress and anxiety. If you're still not sold, just picture yourself enjoying a Swedish massage or caviar facial, like those offered by the Beverly Hills Hotel!
Butlers
Luxury is one of those things that means something different to everyone.  Even so, most of us will agree that having a butler at your service, at any time of the day or night and for almost any reason, is certainly part of what luxury entails.  At hotels like the St. Regis in New York City or the Aria Resort and Casino in Las Vegas, whether you want a last-minute gift for a loved one or freshly ironed suit for the morning, a butler will ensure that you receive it precisely when you require it.  Complicated errands become easy when you have a butler, and that's what makes them one of the top suite amenities.
.
In-Room Bars
A well-stocked hotel bar with an innovative and knowledgeable bartender is important for any enjoyable hotel stay.  However, your time at even the best hotel lobby bar won't hold a candle to the experience you'll have at your own fully equipped in-room bar!  At hotels like New York City's The Towers, try your hand at mixing drinks yourself, or call for your own personal bartender.  Many luxury hotels even allow you to specify before your arrival the contents of the bar, so that you are met with a personalized collection of wine, champagne, and spirits.
Technology
At some luxury suites, such as those in London's Eccleston Square Hotel, a trip to another part of the world also means a trip into the future. Technologically advanced amenities like glass that you can turn from transparent to frosted with the flip of a switch, built in iPads that you can use to order room service or check your bill, and toilets with motion-activated heated seats are yours at some select luxury hotels!