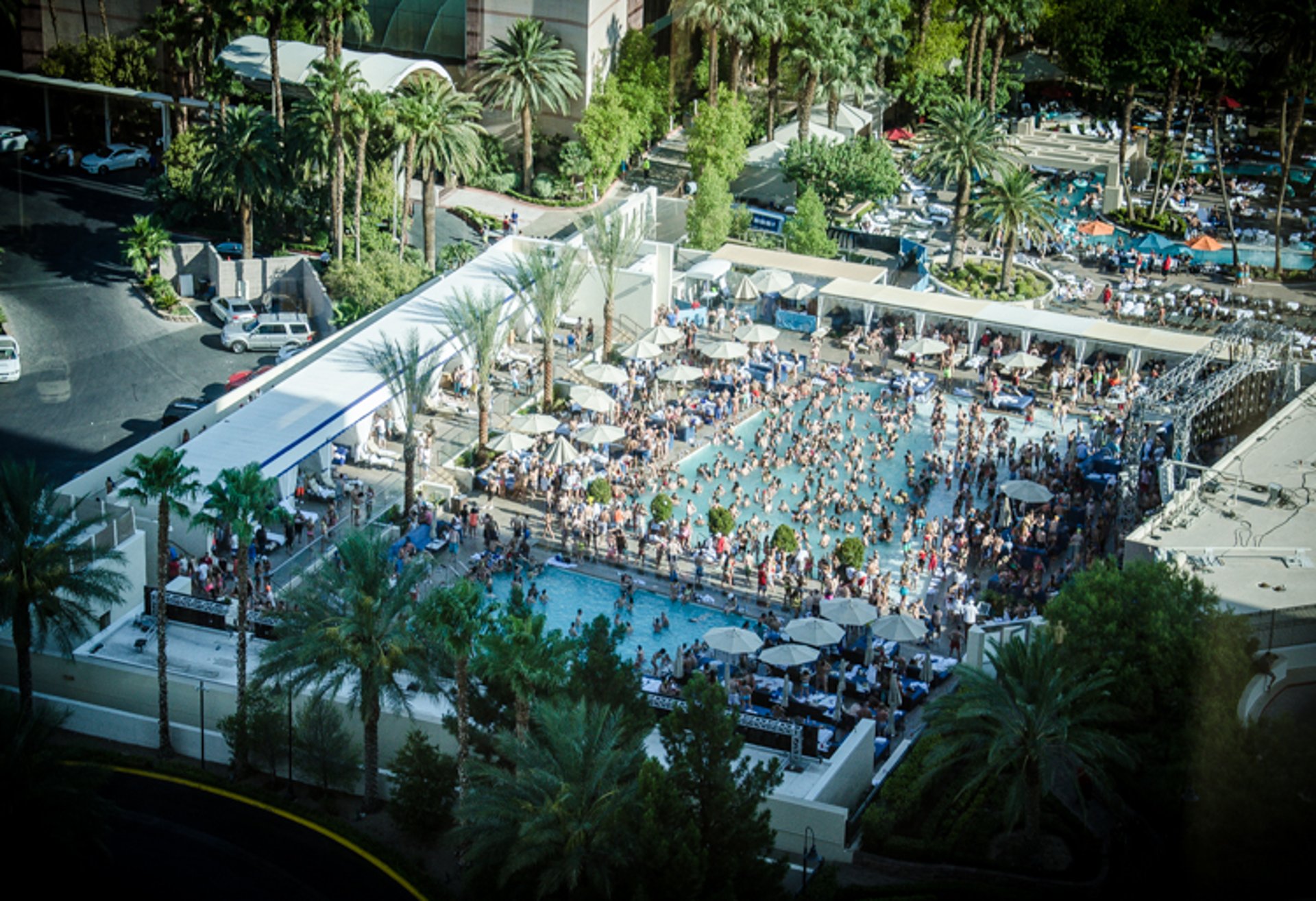 Suiteness Blog10 Attractions In Las Vegas Besides GamblingWritten by Divya MulanjurPublished November 10, 2015
The only place to book connecting hotel rooms and suites. Here's how.
It's fun to have some bets in Las Vegas but not everyone wants to risk their money or spend time indoors at the casinos. Luckily there is so much else to do in Sin City. And I don't mean just drinking and partying.
Have a cultural or learning experience
Many of the casinos have art galleries and exhibitions within their walls and these are changing all the time. The Venetian currently has a National Geographic photography exhibition, for example, while Bellagio is featuring the works of Andy Warhol and the sculptures of Richard MacDonald. Fascinating dissections of the human body are on display at the BODIES exhibition at Luxor as well. Unusual museums like The Mob Museum are also good for specialty interests.
Go for a ride
Amusement park style rides are permanent fixtures at a few Las Vegas casinos. Try the Adventuredome at Circus Circus or the thrill rides at the top of the nearby Stratosphere. The New York, New York roller coaster is always fun as well. If you're after the real thing, race dream sports cars like Ferraris and Lamborghinis at Exotics Racing or Dream Racing, or simply take a driving tour in one. If that's a little too much, there are also GoKart and off-roading experiences to be had.
Go Shopping
Las Vegas is a shopper's paradise with something for every budget. High-end luxury brands are on display at Bellagio, Caesar's, Crystals, Fashion Show Mall and The Venetian. Or get designer brands for a better price at one of two outlet malls. Mid-range shopping is plentiful on Miracle Mile at Planet Hollywood or perhaps you want to seek out more specific merchandise like an entire store devoted to beef jerky or the Gold & Silver Pawn Shop that is featured on the show, Pawn Stars.
Do Something Unusual
If you've ever wanted to do something completely bizarre like safely fire a machine gun or engage in military-style training, Las Vegas is your place. After seeing one of those Cirque du Soleil shows you might want to try it yourself by heading off-strip to Shine Alternative Fitness. Or there's the CSI Experience, a hands-on activity based off the hit TV series. Revelers should head to a pool party dayclub like WetRepublic at MGM Grand or Sunday's Rehab party at Hard Rock for dancing in the sun.
Eat
Every celebrity chef worth his salt has an outpost in Vegas these days. It will be hard to choose from the wide variety of amazing restaurants on offer but make sure you do. We had delicious meals at American Fish (Aria), Jaleo (The Cosmopolitan) and Nobu (Caesar's). If you love buffets you're in the right place. Nearly every casino has one so check the reviews and get in line.
Have an animal encounter
The MGM Grand closed its lion habitat but don't miss the lions and other big cats at Siegfried & Roy's Secret Garden and Dolphin Habitat at The Mirage. Of course, we might be partial to them, but the dolphins are the real stars of the show there. Be sure to try painting with dolphins or being a trainer for the day. At the other end of The Strip you have the Mandalay Bay aquarium, Shark Reef, with its amazing collection of sharks, fish, stingrays and more. For a full day out, Las Vegas Zoo is only 15 minutes away from The Strip.
Shark Reef Aquarium, Mandalay Bay
Do something romantic
Watch the Bellagio fountains at night or take a trip to the top of the Eiffel Tower at Paris. While the daytime glare and all the crowds don't make Vegas what I consider a really romantic place, you can carve out your moments with a little creativity. If you want to really do something big, renew your vows at one of the many wedding chapels (or just get married on a whim!) My choice would be to book a couples treatment package at one of the many luxurious resort spas.
See a show
Funny, sexy, thrilling or enchanting, Vegas shows are a must-see when you're in town. Tickets can be pricey but it's worth it to get up close so be sure to reserve the best seats you can afford. You'll find comedy, popular artists, carnival-style shows, magic, exotic, dinner-mystery, cabaret, musical and variety performances here and at least five different Cirque du Soleil shows. We highly recommend 'O' at The Bellagio and also really enjoyed Zarkana at Aria. Las Vegas expert, Abby Tegnelia of Daydream Away recommended Absinthe and The Beatles LOVE to us. Just pick one and go.
Zarkana stage at Aria
Take a day trip
There are so many things to do close to Las Vegas and it's great to get off The Strip and out into the incredible nature of the surrounding region. Of course there are helicopter trips to the Grand Canyon (we don't recommend the bus tours), Hoover Dam or for aerial views of The Strip. But what about state parks like the Valley of Fire, Mt. Charleston, Death Valley, Zion National Park, Hidden Valley or Red Rock Canyon. There are even Area 51 tours for the curious.
Seek thrills
Vegas seems like a natural place for adventure enthusiasts. Luckily they have an outlet with activities like the Skyjump off the Stratosphere, ziplining and skydiving (both real and indoor) ready and waiting.
What's your favorite thing to do in Las Vegas?
Inspiring Travellers reaches a target audience of educated travellers and expats who are passionate about global destinations. This website is regularly ranked within the lists of 'Top 50' and 'Top 100' travel blogs and has been featured on the sites of popular travel communities.
This article is by Inspiring Travellers from inspiringtravellers.com.